Description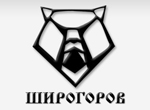 Contract Price: MAKE REQUEST
Shirogorov Flipper 95 S30V Titan with bearings

Never Used! Mint condition!

The blade - S30V steel
Handle material - Titan T-mode
The thickness of the dice - 4 mm
Blade length: 95 mm
Overall length: 223 mm
Lock type: Framelock
Certificate, cloth and box are included.
If you know about knives - it's your choice!
Similar products