Welcome to the our blades store !
Store Rusblade was established in 2011 and sell ONLY original authentic knives!
Here you can buy the best Russian knives of famous master-hand Shirogorovs
brothers from Yaroslavl city and Custom Knife Factory (CKF).
Absolutely all the knives have the necessary

certificates confirming their specifications.
Except, you can buy here custom knives world famous knifemakers!
We accept Paypal, Visa, Mastercard, Bank Transfer and Western Union. Layaway Plan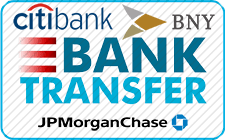 We take our business and service seriously and have partners in USA.

We are open seven days a week / 365 days without vacation.
INSTAGRAM @rusbladecom

The manufacturer reserves the right to make changes to the product without prior notice, which do not impair technical characteristics.